Art, Cognition & Esport (ACE)
The Art, Cognition and Esport Research Group (ACE) has an interdisciplinary focus, with an emphasis on the collaboration between the cognitive sciences, art research, and esports.
Key Information
Duration: 2020 -->
Participants: Espen Sjøberg (leder)

, Høyskolen Kristiania,

Raquel Wilner (leder)

, Universitetet i Bergen (UiB),

Jesper Barth Bugten

, Universitetet i Agder (UiA),

Simen Christensen Grøgaard

, Høyskolen Kristiania,

Asle Fagerstrøm

, Høyskolen Kristiania,

Fredrik Færevaag

, Høyskolen Kristiania,

Nora Østby

, Høyskolen Kristiania,

Geoff Cole

, University of Essex.

Line Engen

, Nasjonalmuseet,

Luise Reitstätter

, Universitetet i Wien
(To access more information about each participant's research, click on the participant's name above, and you will be redirected to their employee page where their research findings are displayed continuously.)
Contact:

espenwilner.sjoberg@kristiania.no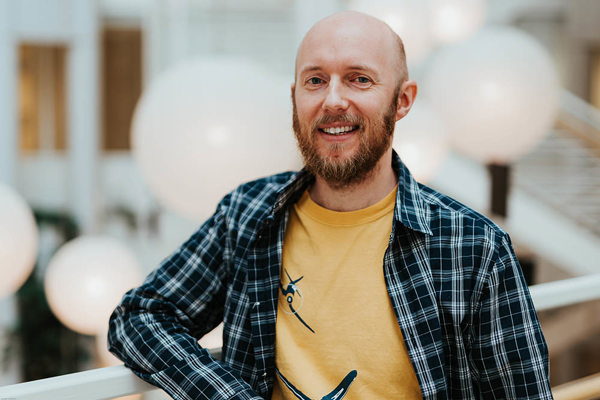 Espen Wilner Sjøberg
Espen Sjøberg is an Associate Professor at Kristiania University College and lectures on psychology and esports. He has a doctorate degree in behaviour analysis, a sub-discipline in psychology that researches learning. Sjøberg is head of this research group.
Background
The group investigates how art, psychology and esports can contribute towards each other's field. For example, knowledge of the human perceptual system can contribute towards our understanding of art experience; art history can explain design elements and its function in video games; and esport speaks to changes in human behaviour in accordance with technological development and growth of the esport industry, to name a few.
The group actively conduct research in experimental art history, esport psychology and culture, art and perception, gender effects, and neuromedievalism. However, the group is open towards all projects falling under any discipline, and is not limited to an interdisciplinary approach. Members are welcome to work on projects related to general psychology, art history, esports, or any combination of these.
ACE has several active projects related to gender, art perception, psychology of video games, esport culture and gaming, and history of science, to name a few. The largest active project in the group is Gender in Norwegian Art (GINA), which investigates the psychosocial causes of gender inequality in the Norwegian art market.
The group meets physically once per term and bi-monthly via Zoom. Contact one of the group leaders for additional information.