IDEAS Lab
IDEAS Lab aims to promote innovative applied research and education to help the public and organizations maximize value, apply responsible technologies, and develop knowledge to serve the economy and society.
Key information:
Duration:
Participants: Professor Dr. Moutaz Haddara – Høyskolen Kristiania (leader), Assoc. Professor Dr. Lester Lasrado – Høyskolen Kristiania, Assis. Professor Marius Langseth – Høyskolen Kristiania, Professor Dr. Asle Fagerstrøm – Høyskolen Kristiania, Professor Dr. Maung Sein – Høyskolen Kristiania, Assoc. Professor Wanda Presthus – Høyskolen Kristiania, Professor Dr. Amir Michael – University of Durham, Professor Dr. Tero Paivarinta – Luleå University of Technology, Professor Dr. Yasel Costa – MIT Global Scale Network, Assis. Professor Jason Chandler – BI, Assoc. Professor Yehia Kotb – American University of Kuwait, Assoc. Professor Abid Hussain – Copenhagen Business School, Assoc. Professor Nermine Magdi – Arab Academy for Science and Technology, Professor Dr. Victor Bohorquez-Lopez – Pontifica Universidad Catolica Madre y Maestra, Erik Normann Hansen – Erik Normann Hansen AS, Assoc. professor Ole Goethe – Høyskolen Kristiania, Master student Signe Marie Cleveland – Høyskolen Kristiania, Master student Sara Gøtesen – Høyskolen Kristiania


External website: https://www.ideaslab.no
For more information about each participant's background and research, click on the participant's name above, and you will be taken to the person's staff page.
Contact: moutaz.haddara@kristiania.no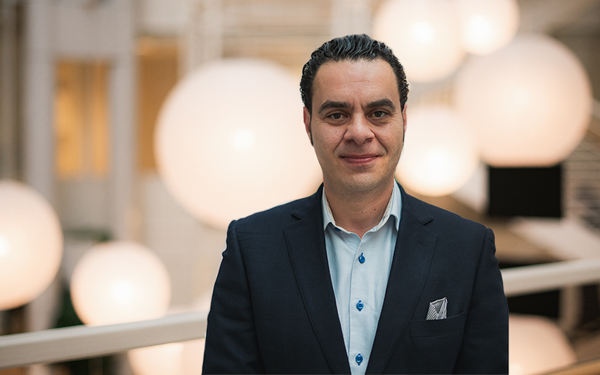 Moutaz Haddara
Prof. Dr. Moutaz Haddara is a Professor of Information Systems, Founding Director of the IDEAS Lab, and Program Manager of the Master of Science in IS- Digital Business Systems.
The Lab study technology-centred innovation processes in several empirical domains to understand their emergence and evolution dynamics and help organizations harness the digital transformation wave. The Lab will also provide students and the public with the state-of-the-art knowledge and tools to support the responsible digital and business transformations from a socio-technical perspective.
The Lab focus on three main areas of research:
Digitalization, digital transformation, and technology innovation focus on using state-of-the-art technological solutions to support society and organizational digital transformation plans, process and product innovation and meeting sustainability objectives.​
Enterprise Systems focuses on rejuvenating enterprise system applications and optimizing processes through state-of-the-art technologies to meet sustainability and enterprise automation objectives.​
Data Science & Analytics focuses on using data science and analytics algorithms and tools for (big) data to enhance the data-driven decision-making processes in public and private organizations and enhance the data reporting capabilities of those organizations.​