How influencers pave the way for brands to reach potential customers
Social media's built-in functions of purchasing make it possible for influencers to give brands access to a loyal crowd of followers who trust them
SCIENCE NEWS FROM KRISTIANIA: Delphine Caruelle on influencers
The number of social media influencers have boomed over the past few years. With the rise of influencer marketing, many have been wondering if this phenomenon is truly novel or if it is a mere continuation of older practices such as celebrity endorsement.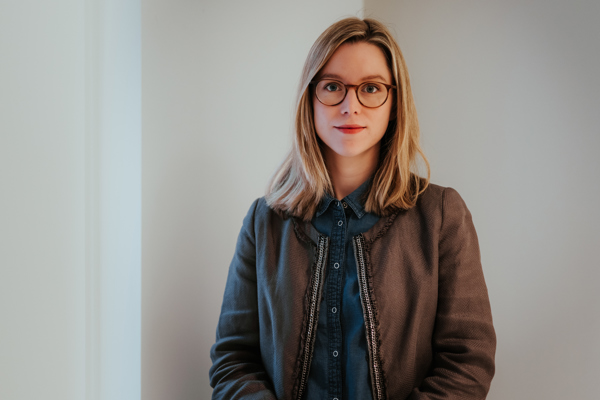 When examining closely the influencer phenomenon and the academic literature on this topic, it becomes apparent that influencers exert a novel form of opinion leadership, which can be described as a triadic relationship between influencers, their followers, and the brands they endorse. This triadic relationship is characterized by a high degree of interaction—on social media—between all three agents.
Influencers feel like friends to their

followers
Influencers use their social media accounts to share their opinions, experiences, and glimpses of their everyday lives. They do so at a relatively high frequency and using a first-person narrative.
People who are following these influencers get a false sense of intimacy: they have the impression of knowing them well, as if they were real-world friends. This is called parasocial relationships. And these parasocial relationships manifest by followers actively engaging with the content shared by influencers on social media: they like, share, and comment their social media posts.
Influencers are well aware of the need to reciprocate this engagement. Their (high) number of followers is what has helped them get the status of influencer. Thus, influencers need to maintain their follower base and to this end, engage in interacting with their followers.
For example, they may reply to their followers' comments, regram an Instagram post shared by a follower (especially if this post mentions the influencer him- or herself), or arrange a live Q&A session with their followers on social media. All these interactions contribute to a two-way communication between influencers and their followers.
Influencers promote brands in an authe

ntic

manner
In addition to influencers and their followers, brands play a fundamental role in the influencer phenomenon. Much of the content that influencers share on social media, shows or mentions brands, often as a result of a paid partnership.
Followers perceive that influencers promote brands in a relatively authentic manner
Brands are willing to sponsor influencers because of consumers' decreasing trust and interest in traditional advertising. Unlike actors or celebrities in commercial ads, influencers promote a product using their own communication style, sometimes even showing how they use the product in their daily lives. Thus, followers perceive that influencers promote brands in a relatively authentic manner.
Social media

's

built-in f

unctio

n

s facilitate

purchases
Because influencers promote brands and followers trust their recommendations, it is likely that followers will consider purchasing products or brands promoted by the influencers they follow.
To facilitate purchases, social media platforms have implemented interactive features that make the purchase journey simpler and faster.
For example, Instagram's Shoppable Posts allow influencers to link their Instagram posts to an online store. Followers just need to click on the product shown in the influencer's Instagram post to then land on a website that sells this product, without ever having to leave Instagram.
Social media enable brands to interact with influencers and their

followers
One of the greatest strengths of social media is that it makes it possible for all agents present on the platform to interact with one another. There are multiple ways in which brands can seize this opportunity.
First, brands can share i.e., regram or retweet, on their own social media accounts the brand-related content created by influencers (upon their consent). This type of content is likely to be perceived as trustworthy and authentic, to a greater extent than content created by the brand itself.
Second, brands can monitor how followers respond to brand-related content posted by influencers. The comments under a post in which the influencer features a brand, can reveal consumers' opinions about the brand, which is a valuable insight.
Third, brands can reply to these comments and thus start a conversation with potential customers. All in all, brands have the opportunity to play an active role in the influencer phenomenon, not only by sponsoring influencers but also by actively taking part in the brand-related conversations that influencers have with their followers.
Reference
Caruelle, D. (2023). Influencer Marketing: A Triadically Interactive Relationship Between Influencers, Followers, and Brands. In The Palgrave Handbook of Interactive Marketing (pp. 623-640). Cham: Springer International Publishing.
This text was first published at ScienceNorway.no on the 5th of October 2023 with the following headline "How influencers pave the way for brands to reach potential customers".
Author: Associate Professor Delphine Caruelle, School of Communication, Leadership and Marketing, Kristiania University College
We love hearing from you:
Send your comments and questions regarding this article by e-mail to kunnskap@kristiania.no.
Siste nytt fra Kunnskap Kristiania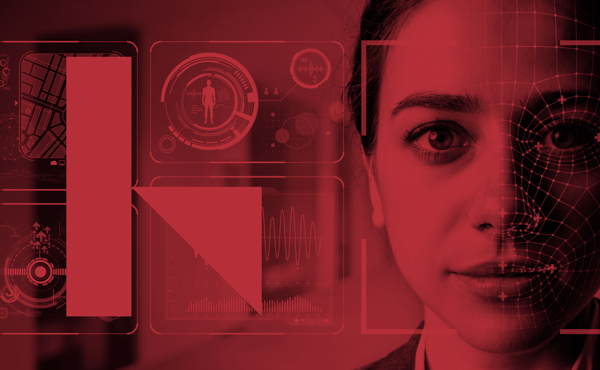 Meld deg på vårt nyhetsbrev
Kunnskap Kristiania er Kristianias kunnskapsmagasin. Vi gir deg nytt om forskning, fag, kunstnerisk utviklingsarbeid og aktuell samfunnsdebatt. Nyhetsbrevet sendes ut to ganger i måneden.