Master's degree
Many companies and organizations demand knowledge at a graduate level. If you choose to continue your studies, we offer several master programs, all of which provide you with an additional 120 credits.
Book a guidance appointment

Do you have any questions about our Master Degrees, or want guidance to help choose?

We can help you

Interested in our Master's degrees taught in Norwegian?

We offer several Master's degrees taught in Norwegian.

Read more
What is a Master's degree?
A master is an academic degree awarded by colleges and universities after you complete a study that requires a solid mastery in a particular subject.
Upon completing, and passing, the Master's degree program over two years (full-time) or three years (part-time), you will receive 120 credits.
The candidates are expected to have advanced knowledge of theoretical and applied methods, good analytical skills, the ability to critically evaluate and solve complex problems – skills highly sought after by employers.
Do I qualify to apply?
To be accepted as a master student you need to document general study qualifications, as well as having obtained a Bachelor's degree or equivalent with minimum 180 credits.
In addition, each of our master programs has their own criteria for entering, information can be found under the admission requirements related to the Master's degree.
Will a higher degree pay off?
Master candidates are highly sought after by employers, as these candidates bring deep and new knowledge to the workplace. They may be hired to perform complex tasks. This means they can expect to receive a higher salary than those with an undergraduate degree.
Numbers from Statistics Norway (2018) indicate the average salary of candidates with a Master's degree or a Ph.D. is 25% higher than those with a Bachelor's degree.
Last but not the least, multiple jobs are only available to those with a Master's degree. Many top companies in Norway require a Master degree from people entering their trainee programs. They only consider the very best candidates.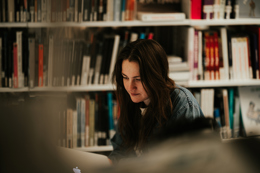 Part-time or online studies?
Kristiania University College offers several
master programmes part-time
. Instead of completing the degree in two years you can use three years to complete it. This is a great choice for those needing to combine education with a professional life and/or family.
If you choose to do your studies online, you get even more flexibility to study wherever, and whenever, you want. Kristiania University College also collaborates with the highly recognized Heriot-Watt University in Edinburgh, Scotland, offering three world class master programmes through online studies.