Bachelor's degree
After three years of full-time studies, including an external internship, your 180 credits can either be the ticket to start your career working, or as a step towards a Master's degree.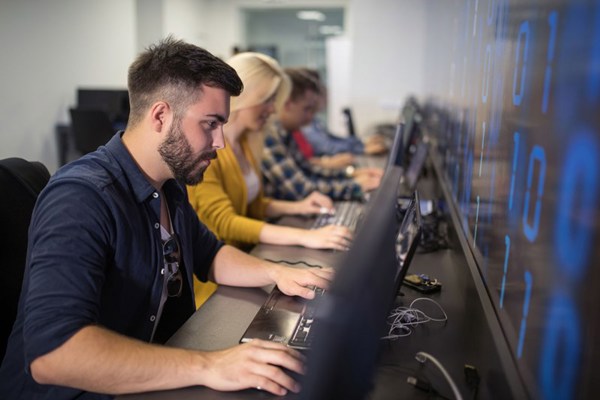 Bachelor of Data Science
The Bachelor of Data Science trains you to use academic methods, processes, algorithms and systems to find knowledge in both structured (processed) and unstructured data.
Read more about Bachelor of Data Science
Book a guidance appointment

Do you have any questions about our Master Degrees, or want guidance to help choose?

We can help you

Interested in our Bachelor's degrees taught in Norwegian?

We offer several Bachelor's degrees taught in Norwegian.

Read more
What is a Bachelor's degree?
A Bachelor's degree is an undergraduate academic degree awarded by colleges and universities upon completing three years of full-time studies.
You can also do part-time studies over a longer period of time.
After six semesters, each generating 30 credits, the total amount of credits adds up to 180 upon graduation.
This degree can either open doors to a future job, or to further education like a Master's degree. In other words, a Bachelor's degree is the very foundation you build your career on!
Do I qualify to apply?
In order to apply for a Bachelor's degree, you must have completed and passed a 3-year upper secondary education that provides general study skills.
There are also other ways to be accepted for those who have not completed and passed upper secondary school. This includes those with either scientific expertise or vocational school with supplementary education.
Get your Bachelor abroad?
As an exchange student, you can experience new cultures, make new friends from around the world and create memories for a lifetime. Kristiania University College collaborates with several acknowledged institutions worldwide, such as the University of California, Berkeley, and ensures that you are taken good care of as a student wherever you choose to do your degree.
Employers often value candidates with international experience.