Oslo, the Student Capital
Discover the perfect blend of city life and nature! Oslo is the safe and international capital of Norway nestled between the Oslofjord and lush green hills, offering beautiful views from every corner of the city. Explore the vibrant cultural scene and escape to nearby forests and lakes for outdoor adventures.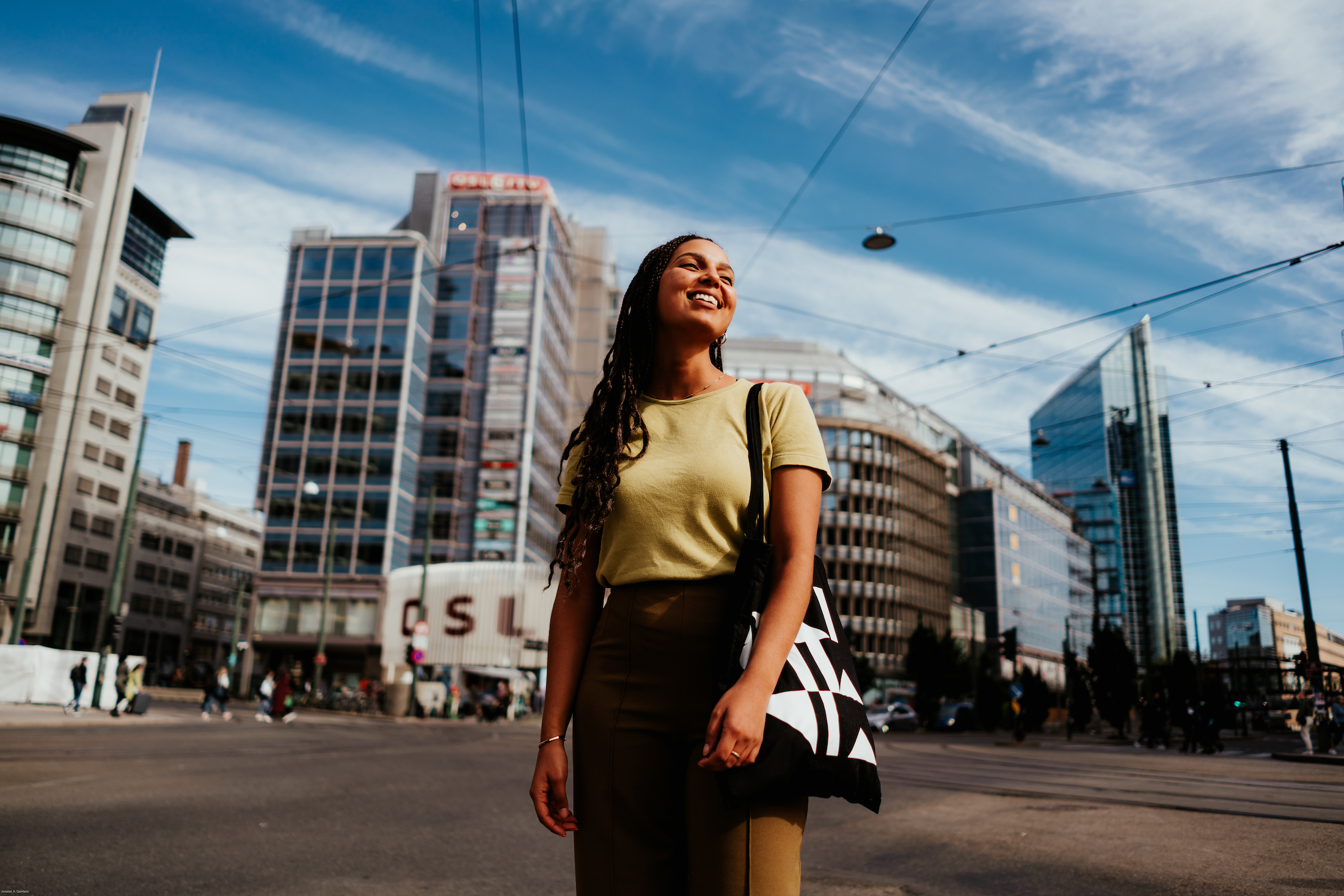 The best thing about Oslo is that everything is about 15-20 minutes away no matter where you are. Whether you're looking for shops, restaurants and nightlife or forest, fjords and seaside, it's just around the corner. The city is international in every way and people from more than 200 nations live here. Norwegian is the official language, but most people speak English, and some speak French, German or Spanish.
Oslo is nevertheless a fairly big and fast-paced city. And it's growing fast. In fact, Oslo is the fastest growing capital in Europe, and this is reflected on both lots of new building projects, and, alas, housing prices. If you decide to settle here, you will find everything. From large to small, few to many, cold to warm, culture to nature, rags to riches. But most of all you'll find a clean, well organised and safe city in which to live, thrive and study in.
The great outdoors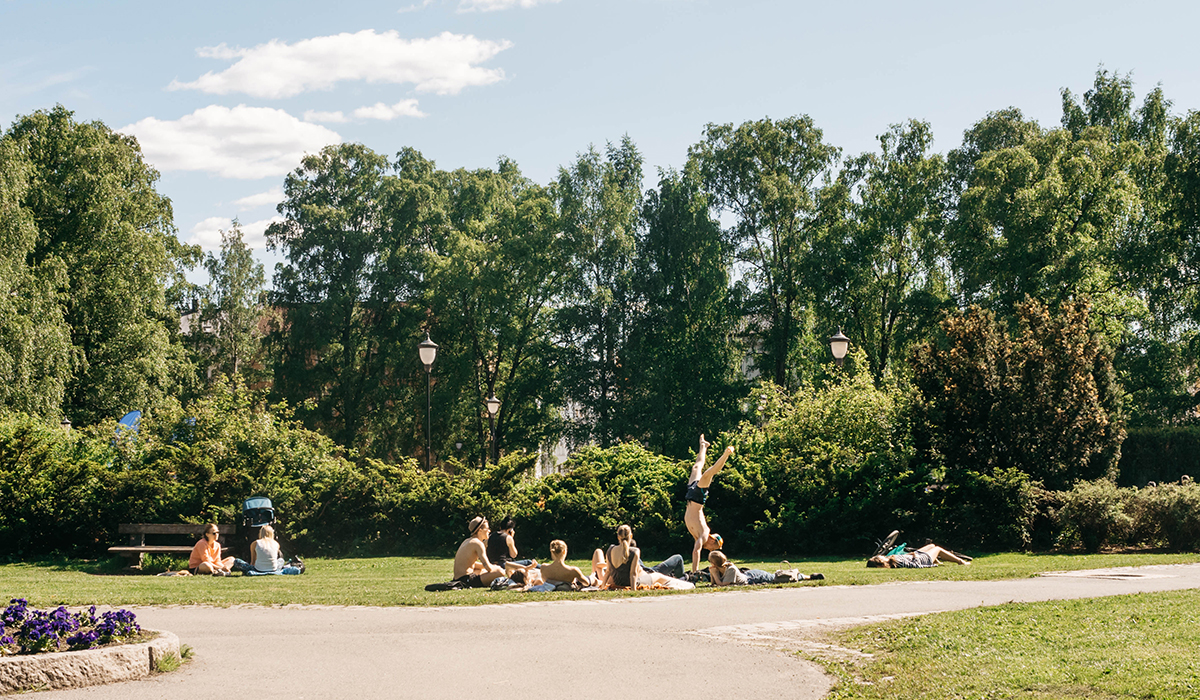 Many people think that Norway is still in the ice age, even though this ended 10 000 years ago.The climate is milder than the latitude suggests, and winter doesn't last very long. Especially in the centre of Oslo, which is usually snow and ice free for the most part during the winter months. Still, the hills around Oslo keep the snow to be enjoyed by a majority of the city's population for winterly activities. The summer is a totally different story. With the sun up from 4 am to 11 pm, it's where the city really comes to life. Fun facts: Average annual hours of sunlight in London: 1460. In Oslo: 1632. The longest day of the year in Vancouver, Canada: 16:01 hrs. In Oslo: 18:28. More sun, more fun.
This in turn makes Oslo a remarkably green city. There are more than 8 km2 of urban area parks, and 50 percent of the city area is in fact forest. Oslo is one of the world's largest capitals in terms of size, so naturally a lot of it is nature. Nature in which you are free to use at your leisure, hardly any restrictions whether you choose to walk, ski, bike, kayak, swim or even camp.
Oslo is also the perfect port for discovering the rest of Norway. Gardermoen, one of Scandinavia's major airport hubs is 30 minutes from city centre. So if you want to experience the northern lights, whale safari, Copenhagen or Stockholm, this is the place to start.
A vibrant nightlife and concert scene
With over 5,000 concerts each year, Oslo is the concert capital of Europe. And when it comes to nightlife, there's something for everyone, from cozy pubs to trendy clubs, in every corner of the city. Oslo is divided into different neighborhoods, each with its own unique vibe and charm, so you're sure to find the perfect spot to suit your taste and budget.
What does it cost?
While it is true that Norway and Oslo are not cheap, it is important to note that this is a result of the general wealth and high wages in the country. As a student, this may pose a challenge, but fear not, there are ways to enjoy Oslo on a shoestring budget.
While Norway may be known for its high cost of living, beer prices in pubs, clubs, and restaurants can still come as a shock. Fortunately, there are ways to save money while enjoying a night out. Beer prices are more reasonable in stores, but it's more pricier than the European average. And don't forget about wine and stronger liquor - these are only sold in licensed outlets and come with a hefty price tag. o avoid breaking your monthly budget on a night out, many Norwegians opt to drink before going out. Fortunately, there are student bars scattered around the city where you can find a beer for a more affordable 40-50 NOK. Ask your fellow students for recommendations as they'll know the best spots.
Oslo is a haven for coffee lovers and is known for having some of the best coffee in Europe and abundances of cafes. In fact, in 2012, USA Today named it one of the world's 10 best coffee cities. Prices aren't all that bad and you will also find fairly reasonable priced food.
Eating on a budget
In general, food is expensive in Norway, but there's no reason to play the part of the starving student. Grocery chains such as REMA 1000 and KIWI are normally the lowest priced, the same goes for a large number of mom and pop shops selling mostly Asian and middle eastern food. These are mainly located in the eastern parts of city centre. Fruits and vegetables are normally the best bargain here. The Asian supermarkets have frozen meat, shrimp and fish, a variety of sauces and noodles in all shapes and sizes, and also fruits and vegetables at a reasonable price.
When it comes to eating out, Oslo offers a range of options from high-end restaurants to street food stalls. For those on a tight budget, Asian restaurants are a great choice. Not only is the food delicious, but it is also often cheaper than trying to make the same dishes at home.
Second-hand and budget shopping
For clothing, you will find lots of the reasonably priced chains such as H&M, Bik Bok, Carlings, Monki, Cubus, etc. In addition, vintage and second-hand clothes can be found, especially at Fretex (run by the Norwegian Salvation Army). They have several shops in Oslo that sell second-hand, but books and furniture can also be found. Uff is another charity association that collect and sell second-hand clothing.
Online, finn.no is the place to go. It's mainly a hub for selling or buying all sorts of things. They even have a huge selection of stuff that's given away for free! Only available in Norwegian.


For more information about Oslo and Norway, see VisitOslo.com – the official website for Oslo, visitnorway.com and living in Norway
Need help? Visit Studentsamskipnaden SiO, the welfare organisation for students in Oslo.
If you are a student at one of the institutions they have partnered with, and have paid the semester fee, you are welcome to use their services. They provide students with products and services that make life as a student efficient and stimulating.